Breaking Bad RV Tour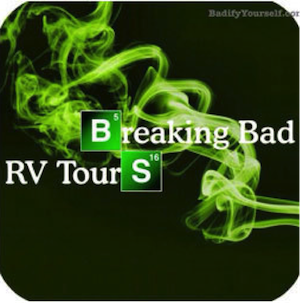 Breaking Bad and Better Call Saul RV Tours
Location: 1919 Old Town Rd. N.W., Albuquerque, NM 87104
Phone: 505-205-7292
Admission: $75
Miss Breaking Bad? Now you can take a 3-hour location tour in the RV just like the one on the show. Re-live the sights and sounds in our fully interactive, 3-hour 20 locations Tour. The Breaking Bad Tour includes your favorite locations: Jesse's House, The Dog House, Tucco's, Combo's Corner, The Rail yard, RV Junkyard, Los Pollos Hermanano's, Crossroads, Jane's, Denny's, Danny's, The Car Wash, Walt's House, The Super Lab and more. Locations are subject to change and are not guaranteed based on film schedule. You can get out and take pictures at some locations.
Albuquerque Biopark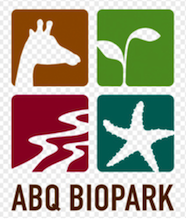 Rio Grande Zoo
Location: 903 Tenth SW, Albuquerque, NM 87102
Phone: (505) 764-6200
Albuquerque Botanic Gardens
Location: 2601 Central NW, 87104
Phone: (505) 768-2000
Sandia Peak Tramway
Location: 30 Tramway Rd NE, Albuquerque, NM 87122
Phone: (505) 856-7325
A trip on the Sandia Peak Aerial Tramway transports you above deep canyons and breathtaking terrain a distance of 2.7 miles. See some of nature's more dramatic beauty unfold before you. At sunset the desert skies produce a spectacular array of color, and your vantage point from the observation deck atop 10,378 foot Sandia Peak in the Cibola National Forest affords an 11,000 square-mile panoramic view of the Rio Grande Valley and the Land of Enchantment.
Albuquerque Old Town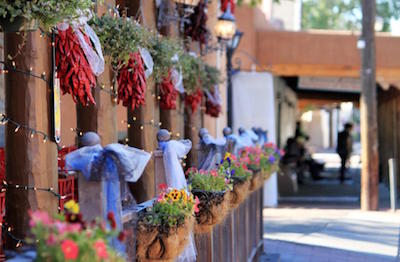 Stroll the Plaza, dine at our many restaurants, stay in our Hotels and Bed & Breakfasts, visit our museums, and take a guided tour or shop at over 150 stores and galleries for unique gifts from the Southwest and around the world. Quiet hidden patios, winding brick paths, gardens and balconies are waiting to be discovered!
Unser Racing Museum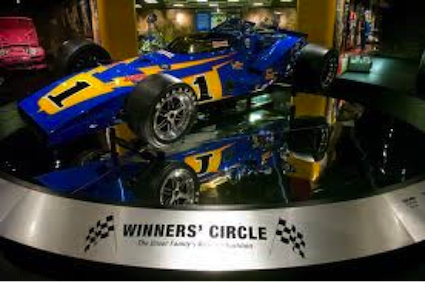 Location: 1776 Montaño Rd NW, Albuquerque, NM 87107
Phone: (505) 341-1776
The Unser Racing Museum is a multi-dimensional museum experience utilizing modern technologies to educate and immerse the visitor in the exciting world of racing. Take a guided tour and learn about the Unser family history, then explore on your own, seeing and interacting with racing history as it happened. The museum spans the early days of racing from Pikes Peak and Indianapolis to the latest technology, including a racing simulator that puts you in the driver's seat, and interactive kiosks for young and old to learn more about racing in a fun, educational environment.
Santa Fe, New Mexico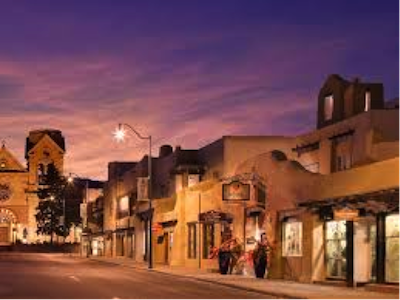 Settle yourself into our World Class accommodations, partake of our sumptuous world-renowned cuisine and treat yourself to our colorful markets and experience why Santa Fe has been considered a legendary trading center for hundreds of years.